Doorworks and Finewood
Doorworks, one of the UK's leading doorset manufacturers, are based in a purpose built 1,500m² factory unit in Falkirk, Central Scotland very close to The Kelpies and The Helix.
Ian Thomson, of Finewood Joinery Products Ltd, Scotland's largest independent door importer and supplier, established the company in 2003 initially with five employees.
Doorworks have now grown to five times this size, with time-served bench hand joiners and apprentices, administration and sales staff.
With the recent upturn in the need for fully certified fire rated products in the building and construction trade Doorworks are one of only a handful of suppliers in Scotland certified to produce these products.  Demand for these and pre-assembled doorsets has been such that Doorworks recently made a capital investment of over £ 250,000 in state of the art machinery to increase production.
From the beginning Doorworks realised the value and need for a well trained workforce and were awared Investor In People within their first year of trading.  In the same year BM Trada awarded an ISO9001:2000 quality management systems certificate, which allowed Doorworks to join the BWF Certifire door and doorset scheme, and so are licenced to manufacture fire rated doors and doorsets to FD30 and FD60 with fire rated glass openings.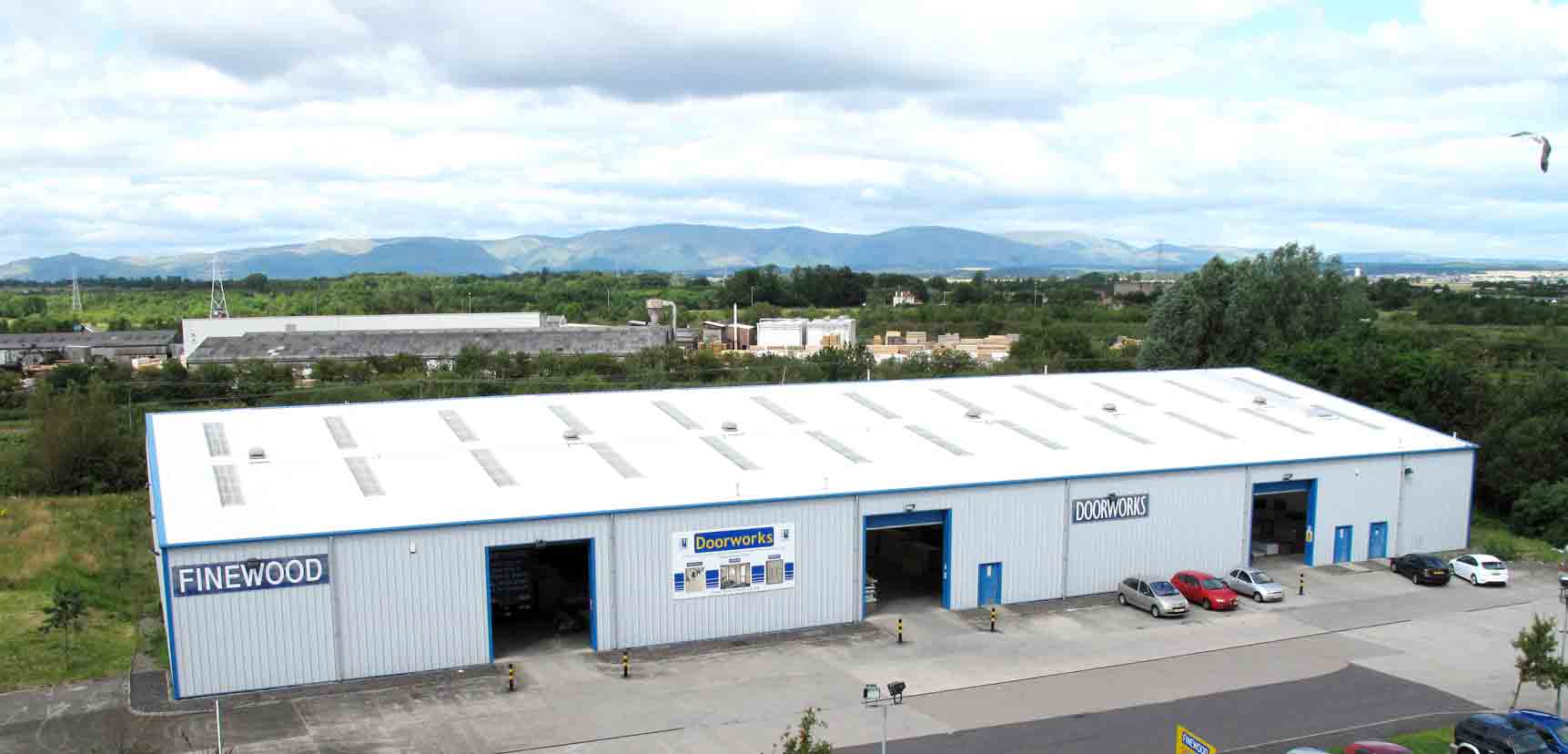 Finewood Joinery Products Ltd T/A Doorworks
Almond Road
Falkirk
FK2 9FQ
Telephone: 01324 636175
Facsimile: 01324 624205
Email: mail@door-works.co.uk

Finewood Joinery Products Ltd T/A Doorworks, registered in Scotland
Registration number: SC124376
Registered Office: 4 Valentine Court, Dunsinane Industrial Estate, Dundee, DD2 3QB
VAT Registration number: 561 5406 53
A member of Finewood (Holdings) Ltd